30 Jan

What's Happening in Plano
TONIGHT, Thursday, January 30
Chicago The Musical (high school edition)
presented by Plano Senior High School, 7-9:30 pm, In roaring twenties Chicago, chorine Roxie Hart murders a faithless lover and convinces her hapless husband, Amos, to take the rap…until he finds out he's been duped and turns on Roxie. Convicted and sent to death row, Roxie and another "Merry Murderess," Velma Kelly, vie for the spotlight and the headlines, ultimately joining forces in search of the "American Dream": fame, fortune, and acquittal. This sharp-edged satire features a dazzling score that sparked immortal staging by Bob Fosse. (2200 Independence Parkway)
21st Annual Casino Night Hosted by the Dallas Stars
Eat, drink and play with the Dallas Stars players and coaches from 7-11 pm at Comerica Center to benefit the Dallas Stars Foundation. Tickets available on nhl.com (2601 Avenue of the Stars, Frisco)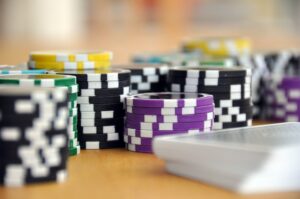 Friday, January 31
Dinner Theater Murder Mystery at the Art Centre Plano
Hungry? Have any repressed blood lust? Ever dreamed of being a detective? Mr. Richard R. Paine has been found dead at his own wedding! Who did it? Help Detective Sam Diamond interrogate this zany cast of characters all while enjoying a delicious meal! (902 E 16th Street)
Emerald City Band at Sambuca 360
Show starts at 9:30 pm. Motion, Movement, and Energy are three words that best describe this 13 piece, 3 horn section super group that electrifies every audience with a combination of high energy dance songs from the past with the hits of today. (7200 Bishop Rd Suite 270)
Carefree Colors, Valentine's edition – 3 ft wood sign creation
7-9 pm at Carefree Colors. Create a 3-foot wood sign to add to your Valentine décor. We will have stencils ready for you to create "Love", "Welcome" and "Home". With enough notice, we can make additional word stencils for you. This class is BYOB and snacks, so grab your favorite drink and a couple of friends and have a fun, creative night out! (1301 W Parker Rd)
Youth Soccer Night at Dallas Sidekicks
6:30-9:30 pm at Allen Event Center. It's the best Dallas Sidekicks game of the year!!! Parade of youth teams at halftime-just wear youth soccer jersey.Free hummel mini-soccer ball will be handed out to the first 1000 kids 16 and under. Tickets available thru Ticketmaster. Discount Code: SCOTT (200 E Stacy Road, Allen)
Annual Passholder Pajama Party
6:30 – 8:30 pm at Crayola Experience Willow Bend. Crayola Experience Annual Passholders enjoy exclusive access to all 23 attractions on January 31st from 6:30-8:30 pm for a Pajama Party! Attendees are encouraged to dress in their favorite pajamas! Plus, passholders ca n meet 'n greet our Crayola Character, treat yourself to a midnight snack of mini cookies and milk, get your very own pair of Crayola slippers, participate in special crafts and shows and more! (6121 W Park Blvd)
Saturday, February 1
Rock n' Roll Over (KISS Tribute)
If you haven't been to a KISS concert, you really should! In the meantime, there's Rock n' Roll Over bringing all their greatest hits to life from 9-10:30 pm at Legacy Hall. (7800 Windrose Ave)
Luqman Rashada Acoustic Live
Taverna Rossa from 6:30-9:30 pm – he's made a name for himself in Dallas but has also been seen on The Voice and American Idol. Come hear this local celeb's vocals for yourself while enjoying some delicious food and drinks. (4005 Preston Rd, Suite 512)
Gong Meditation
CSL Dallas, from 5-6:30 pm. Join us for a powerful Sacred Sound Journey Gong Meditation with Symphonic Gongs, Singing Bowls, and other unique instruments! This Gong meditation is skillfully led by Gong Master/Teacher Barbara Cole Salmeron, who has years of experience after being trained by many Masters around the world. Please note: This is NOT a yoga class. (4801 Spring Valley Rd)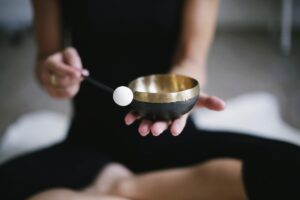 Hard Days Night (Beatles Tribute)
It's the return of the Beatles tribute band, Hard Day's Night, with special guest, Rolling Stone tribute band, The Stoneleighs. Playing at Lava Cantina, doors open at 6:30 pm, tickets available on Eventbrite.com (5805 Grandscape Blvd, The Colony)
TCAP Low-Cost Vaccinations
10 am – 12 pm at Woofgang Bakery & Grooming Legacy. Offering low cost vaccines and services for dogs and cats. No appointment necessary, first come first serve basis.
Spiked Cocoa Saturday at Board & Brush
7-10 pm, Baby, it's cold outside! It's warm in the studio, and we will have a spiked cocoa bar to add to the fun! Come create memories and beautiful home decor with us! Tickets available at boardandbrush.com (3115 W Parker Rd)
Sunday, February 2
Angela's Drag Brunch
12:30 pm at El Noa Noa Tex Mex, high energy, big hair, glitter and jokes, you bring your neighbors, friends, coworkers, bachelorette party, birthday party – heck even a bar mitzvah! Show is family friendly and all persons are welcome! Sit back and enjoy the shenanigans and get rowdy on a Sunday! (1915 North Central Expy)
Free 30 minute photo sessions at Arbor Hills!
Hosted by Shoott, sessions beginning at 9:00 am. Designed for busy, everyday people. Multiple dates to choose from. Pick a time that works for you! Free, easy 30-minute photo shoot. Complimentary to book. No obligation to buy photos. Only pay for photos you love! Book your free session: http://bit.ly/36Z9WBv (6701 W Parker Rd)
Tuesday, February 4th
Geeks Who Drink Trivia Night
8 pm at Legacy Hall. Every Tuesday night in the High Bar Kitchen & Tap on the 3rd floor of Legacy Hall, Geeks Who Drink Pub Quizzes cover everything from wordplay to bad television. Come play in teams of up to six or by yourself if you're some kind of savant. If you want to play but don't have a team, come anyway, and we'll get you onto an existing team. Winning teams get street cred and other prizes! Bring yo' game bad@$$es. (7800 Windrose Ave)
Thursday, February 6th
Disney's The Lion King Jr
Presented by The Courtyard Theater. Opening Night is Thursday, February 6th at 7:15 pm with shows through Sunday, February 9. Disney's The Lion King has captivated the imagination of audiences around the world and now, for the first time ever, the African savannah comes to life on The Courtyard Theater stage with Simba, Rafiki and an unforgettable cast of characters as they journey from Pride Rock to the jungle… and back again, in this inspiring, coming-of-age tale. Tickets available through ntpa.com. (1509 H Ave)
Super Bowl Watch Parties
Need somewhere to watch the big game? We've scouted out the best places in and near Plano to cheer on the 49ers or the Chiefs (or neither!) as they play each other for the first time in Super Bowl history, enjoy food and drink specials and leave cleaning up the after party to someone else.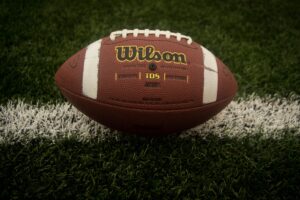 Legacy Food Hall – the game will be shown on a 24 foot screen in the tented and heated (!) Box Garden. Festivities begin at 3 pm (7800 Windrose Ave)
Bulla Gastrobar in Legacy West – food and drink specials (6007 Legacy Dr. #180)
The Scratch House inside Plano Super Bowl – 1st annual watch party! (2521 K Ave)
Love & War in Texas – bar specials and games (601 E Plano Pkwy)
Brisket-off! at Cigar Palace and Bar –  4-9 pm. Come enjoy free brisket, watch the big game, smoke cigars…it's all things manly. (975 TX-121, #190, Allen)
The Brass Tap  – festivities begin at 3 pm (2540 North Watters Road, Allen)
The Revel – 25 screens and drink specials! (9305 Preston Rd, Frisco)
 Austin Avenue – locations in Plano and Richards and more TVs than we can count, plus food and drink specials (935 W Parker Rd)
The Franchise Grill and Bar (3000 Custer Rd. #345)
 II Brothers Grill & Bar – raffles to win great memorabilia plus ALL DAY happy hour, and doors open at 7 am. What?! (8308 Preston Rd, Suite 198)
Rugby House Pub (8604 Preston Rd, Ste 100)
Hub Streat – wings and beer specials, plus a dog-friendly patio (1212 14th Street)
Peppersmash (7200 Bishop Rd)
WW Fairfield's Bar & Grill (2001 W Spring Creek Pkwy)