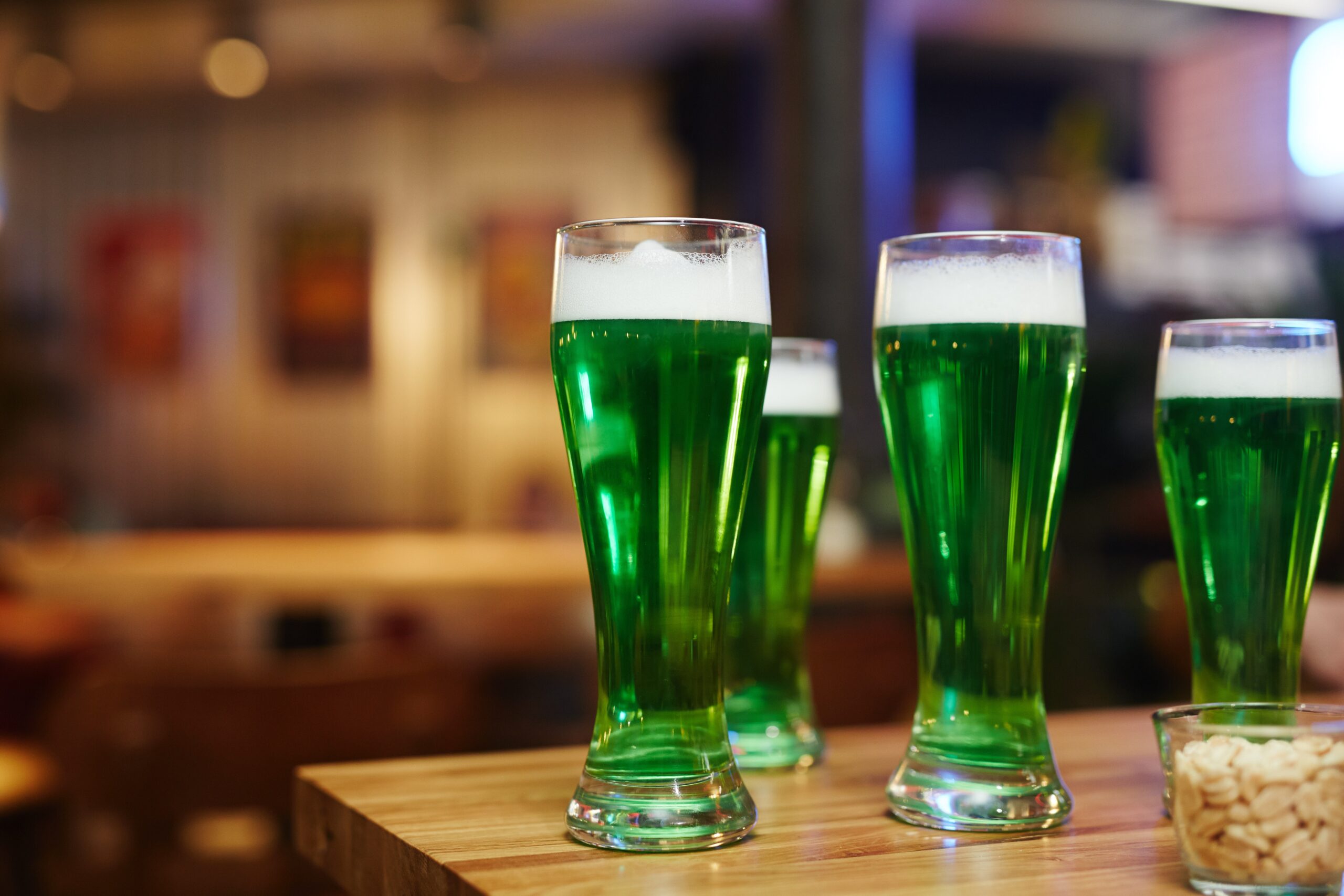 12 Mar

What's Happening in Plano – St. Patrick's Day
Thursday, March 12th
Shamrock Beer Walk
Get an early start on your St. Patrick's Day celebration! This is a sip and shop event where participants get to sample selected beers at their favorite shops in Downtown Plano while enjoying live music and special discounts. It's the perfect way to unwind in Downtown Plano's arts district. Check in is at event1013 where you will receive a commemorative glass, passport and beer tasting guide. 5-9PM
Wine Pairing Dinner at Bulla Gastrobar
Reserve your spot for a private, four-course wine dinner featuring chef-prepared Spanish cuisine and a selection of wines. Reservations made at bullagastrobar.com Dinner begins at 7 PM.
Friday, March 13th
Byrne and Kelly
Celtic Thunder's Neil Byrne and Ryan Kelly will be performing a mix of traditional Irish music, Americana and Celtic Folk sounds at the McKinney Performing Arts Center, Courtroom Theater. 7-9 PM, tickets available on tickets.mckinneyperformingartscenter.org (111 N. Tennessee St, McKinney)
Spring Break Movie Series – Up
Come to Legacy Hall for lunch and celebrate the last day of Spring Break with a special screening of Up on the huge 24 foot screen in the Box Garden. Giant Connect Four and other board games available for check out at the Hall Guide Desk, and over 20 eateries to choose from. 12:30 PM
Emerald City Band at Lava Cantina
It's Dallas' favorite party band! Tickets are available now for another incredible show at Lava Cantina in The Colony. 8PM
Saturday March 14th
The Garden Show 2020
Located in The Show Barn at Myers Park & Event Center in McKinney, this garden show will have kids activities, presentations, local vendors, and food. Bring a cart or wagon, you may find yourself going home with lots of beautiful stuff for your garden! 9 AM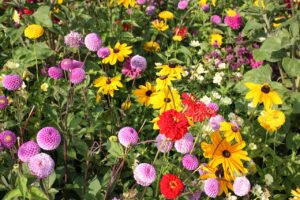 3rd Annual McKinney St. Patrick's Day Festival & Shamrock Run
TUPPS Brewery hosts the best party in town! The Shamrock Run 5k kicks off this festival at 9 AM, followed by live Irish music all day, tradition Irish food, costume contests, kids activities and lots of artisan vendors. And, of course, TUPPS green beer! You must register to participate in the 5k. Beer Passes, good for 3 beers at any bar set up at the festival, are available for sale on Eventbrite.com  General admission to the festival is free. (721 Anderson St., McKinney)
St. Patrick's Day Weekend at Hub Streat
Enjoy the beautiful weather at Hub Streat with a cold glass of green beer, and food from their new menu. Then come back Tuesday for ALL DAY happy hour. (1212 14th Street)
13th Annual St. Patrick's Day Beer & Music Bash
Head to the Fillmore Pub from 10:30 AM – 2 AM for their annual St. Paddy's celebration. Live music featuring Night Spins, Atlantis Aquarius, Plunk Murray and Danni & Kris. Giveaways, party favors and food and drink specials all day. (1004 E. 15th Street)
St. Patrick's Weekend Party at Legacy Hall
From Facebook: Get lucky at Legacy Hall with endless GREEN BEER at over 5 bars, Jameson Irish whiskey, and a sham-rockin good music lineup!
Spend Saturday sipping your favorites like Peacemonger Pilsner Green Beer from our onsite brewery, Unlawful Assembly Brewing Co. + You'll be seeing 4 leaves on your clover after a Pickleback shot with Jameson and pickle juice!
From 12pm – 6pm, you can go for gold at the Unlawful Assembly Leprechaun Olympics to win awesome prizes.
We'll have more than a wee bit of fun with this live music lineup:
12:00pm – 3:00pm – The Selkie Girls – Traditional Celtic Folk Band (Great to celebrate St Pats with the whole family)
5:00pm – 7:30pm – Sombati – Worldly Celtic Folk Band
9:00pm – 10:30pm – The Rogues – *A MUST-SEE* Authentic Celtic Music Band
10:30pm – Late Night DJ
Dress in green and bring your friends! There are over 20 different eateries at Legacy Hall, so everyone can get what they want.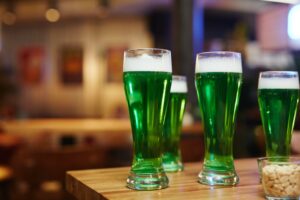 Shamrock Shindig at Watters Creek
Head to the Village Green from 1-5 PM to experience a strolling bagpiper, a green river, face painting, balloon art, Celtic tunes and more. (970 Garden Park Dr.)
WAREHOUSE – Dave Matthews Cover Band at BarnHill Vineyard
Dress casual, bring your lawn chairs and head to Barn Hill Vineyard in Anna for a very special night under the stars, featuring the music of WAREHOUSE, a Dave Matthews cover band. Sit by the fire, make s'mores, hang out in the barn, pet some horses and enjoy the wine of Barn Hill Vineyard, which will be for sale during the concert. Tickets available on Eventbrite.com. 6:30-10 PM (11917 County Road 509, Anna)
Spring Time at The Truck Yard
From 10 AM -10 PM, The Truck Yard is celebrating the spring weather with food, fun, sun and live music. Food trucks will include SoCal, Caribbean Cajun, J&M BBQ and Kitty Bunny Bakery (5959 Grove Ln, The Colony)
Sunday, March 15th
Blood Drive at Frisco Fresh Market
The American Red Cross will be at FFM from 10 AM – 4 PM to collect blood donations. All types are needed!
Goat Yoga at Kelly's Art Shack
It's goat yoga with a purpose! Do one hour of yoga with a goat, then play with a goat for an hour afterwards. Oh, and free mimosas. These adorable goats from Lone Star Ranch and Rescue are bottle-raised, human-loving yoga partners. 10 AM at Kelly's Art Shack, where you should take a minute to check out the original artwork and maybe bring some home. There is a charge for the yoga session, but goat playtime is open to all. (312 E. Cloyd St, McKinney)
Annual St. Patrick's Day Ping Pong Tournament at The Yard
Along with food and drink specials and plenty of back yard games, The Yard in McKinney will also be hosting a Ping Pong Tournament with cash prizes and trophies up for grabs. To enter, contact [email protected] or just come watch the fun. 11 AM – 10 PM (107 S. Church St., McKinney)
Tuesday, March 17th
St. Patrick's Day Party at Legacy Hall
It's a green beer happy hour from 3-6 PM, featuring live Irish music. At 8 PM, Plunk Murray takes the stage with a mix of modern, traditional and hard folk music. Dress in green, take a pickleback shot and enjoy food from over 20 restaurants.
Thursday March 19th
Craft Cocktails & Comfort Food Tour
Take a walk through Historic Downtown McKinney's cultural district and enjoy three cocktails, five comfort food tastings and dessert at some of the best restaurants McKinney has to offer. This is a two-hour event beginning at 5PM and tickets are available on eztix.co (111 N. Tennessee St, McKinney)