27 Feb

What's Happening in Plano – Texas Independence!
Friday, February 28th
Curious George and the Golden Meatball
From northtexasperformingarts.org: Join Curious George, the inquisitive, lovable monkey-star of books, movies and the award-winning PBS television show in a brand new musical. Curious George: The Golden Meatball TYA is a loveable adventure, specifically designed for young audiences, that is sure to leave them singing and swinging down the aisles. Showtimes begin Friday and go through this weekend, picking back up Thursday, March 5th and playing through next weekend as well. Tickets available on northtexasperformingarts.org (6121 W. Park Blvd, Ste B216 Chapel Hill Entrance of Shops at Willow Bend)
Saturday, February 29th
Craft Beer & Spirits Festival
Benefiting Big Brothers Big Sisters Lone Star – Greater Dallas, this festival will feature live music from InVersion Band, local and regional beer and spirits, delicious food stations by Stampede 66, local vendors like Kendra Scott, and a ceremony by Mayor Stephen Terrell featuring Nine Band Brewing Co. This is the first of what will become an annual event and will take place at Delta Hotels by Marriott Dallas Allen & Watters Creek Convention Center. 4-7PM, tickets available on eventbrite.com (777 Watters Creek Blvd, Allen)
Local Yocal BBQ and Grill Tour
From 11-5PM, Local Yocal BBQ and Grill is hosting a full-day of Texas favorites: barbecue, whiskey, and beer!Guests will have the opportunity to enjoy an entertaining day of Texas-bred food and beverages in three locations. The five-hour tour will begin with lunch prepared by Chef Adam West at Local Yocal in McKinney followed by a tour and tasting at Ironroot Distillery in Denison and 903 Brewery in Sherman. Tickets are $85 per person, excluding tax and gratuity. Charter bus transportation is included. Seating is limited.  Reservations required by calling Local Yocal at (469) 225-0800.
Smoke Out at the Grail Beer and Barbecue Event
Beginning at noon on Saturday, Holy Grail is firing up the smoker for an array of meats including beer can chicken, wild boar, chicken wings and beef tenderloin. The celebration of 184 years of Texas history is from 12-9PM Saturday and Sunday. (8420 Preston Rd, #150)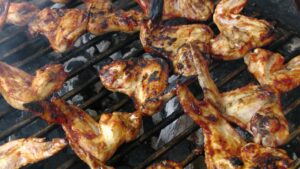 Still the One: Shania Twain Tribute
Come enjoy live music from this Shania Twain tribute band at Legacy Hall from 9-10:30 PM, with a late night DJ following at 11PM. (7800 Windrose Ave)
World of Robots
Interact with the world of robots. There's something for everyone, from programming friendly bees to driving motorized vehicles. Come and go. All ages. This free event will be located at Haggard Library from 3-4PM  (2501 Coit Rd)
Sunday, March 1st
Divine Consign
Join us at the Plano pop-up consignment event for gently-used children's and maternity clothing, toys, books, games, baby equipment and more! With 89,000 items you'll find everything you need for your children for the upcoming season. This event opens Sunday from 12-5PM, Monday from 10-3, then the 1/2 price sale will Monday evening from 6-9PM, and 75% off on Tuesday from 9AM-12PM. This is the best kids consignment sale in Texas, y'all! Located at the Plano Event Center (2000 E Spring Creek Pkwy)
Farmers Market at the Boardwalk at Granite Park
From Plano Magazine: Red Tent Markets will begin operating a Sunday farmers market at The Boardwalk at Granite Park March 1. The market will be located under The Boardwalk's new pavilion, across the pond from The Boardwalk's restaurant patios.The Granite Park market will host approximately 15 vendors selling baked goods, local honey, pasta, handmade gifts and in-season produce. The vendors will be similar in type to the vendors at the farmers market at The Shops at Willow Bend, which Red Tent Markets also operates. Granite Park Farmers Market will be open 11 a.m.-4 p.m. every Sunday. (5880 State Hwy 121)
Golden Bros Circus
From prosperpressnews.com: The All New 2020 Edition of GARDEN BROS CIRCUS is Coming! This year's show is packed with breathtaking special effects, concert style sound and lighting and 3 RINGS bursting with excitement, laughter and memories that families will always cherish. The very best performers from over 22 countries make up this action jammed, fast paced 100 minute performance in a Theatrical European 3 RING setting, featuring the Chinese Acrobats, Daring Aerial Artists, Motorcycles in the Sphere of Fear, performing with the largest and smallest horses on EARTH, Contortionists, the funniest Clowns, Jugglers and "America's Got Talent" winner Olate Dog Act, not enough room to list anymore!!! KIDS FUN ZONE: ride a camel, a circus pony, a giant slide, or a bouncy house and the whole family can get their face painted like Spiderman. Come hungry cause there's plenty of food. Note: Kids Zone activities may be at an additional cost. Kids Zone opens prior to performance and during intermission. Tickets available on Ticketmaster.com (Myers Park Event Center, 7117 County Road 166, McKinney)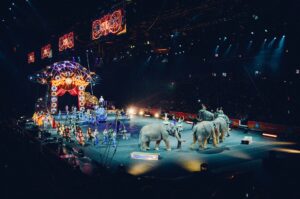 Monday, March 2nd
Texas Independence Day Beer Dinner
Urban Crust is celebrating Texas Independence Day from 6:30-9PM by offering 5 courses prepared by Chef Tore, each paired with a Franconia beer, for $39.90 per person. Reservations required (1006 E. 15th Street)
Rhyme Time at Davis Library
Repetitive rhymes, songs and movement help introduce the sounds and rhythms of language, develop motor skills and give children a head start on learning. Enjoy simple books that explore familiar concepts, sounds and movements. Typically 20-25 minutes. Ages 0-24 months. 9:30-10AM (7501 Independence Pkwy)
Wednesday, March 4th
A Peter Rabbit Tale – From Page to Stage
From starlocalmedia.com: Peter Rabbit doesn't think life as a rabbit is all it's cracked up to be in this spirited children's musical. His mother is always making him do chores, and Peter's had just about all he can take of his goody two-shoes twin sisters. After being picked on for the last time, Peter decides to run away from home and find a better place to live—somewhere he can be in charge, do whatever he wants, and be free of responsibility. But as Peter struggles to live with other animals, from feisty squirrels to sewing mice, he begins to realize his life at home might not have been so bad after all. March 4th, 5th and 7th at 10AM, at Willow Bend Center of the Arts (6121 W Park Blvd, B216)
Texas Country Music Showcase
Experience this showcase of Texas country music presented by Texas Country Music Radio with Monty Dawson, from 7-10PM at Love & War in Texas. (601 E. Plano Pkwy)