05 Mar

Upcoming Events – Spring Break
Saturday, March 7th
Animal Adoptions
Looking for a pet? Just want to snuggle with some kitties and doggos? Plano Animal Services will be at Schimelpfenig Library at 1PM with pets available for adoption (5024 Custer Rd)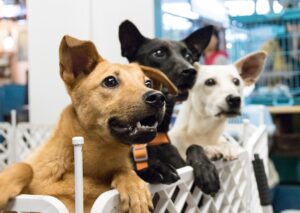 Spring Break Staycation at Legacy Hall
No travel plans? Head to Legacy Hall Saturday, March 7th to Friday, March 13th. Start the day with morning cartoons from 9-noon on the 24ft big screen, then play giant Connect 4, cornhole and other board games. Happy hour for mom & dad from 3-5 every day, then live music each night. Check out https://www.legacyfoodhall.com/guide/a-spring-break-staycation for a full list of daily activities! (7800 Windrose)
Spring Blossoms at Sweet Home Bath & Body
Create your own fresh, seasonal floral arrangement and enjoy 10% off all purchases at Sweet Home Bath & Body after the event, 2-4PM (1035 E 15th Street)
Gazeebo Burger Monthly Car Show
Have a burger and fries and enjoy the beautiful cars! 20 classes with Best of Show Car and Best of Show Truck. 4:30-8:30 PM in the parking lot of Gazeebo Burger (6009 W Parker Rd)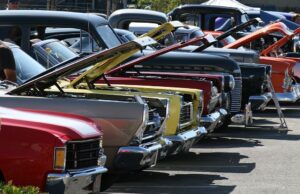 Barefoot Nation (Kenny Chesney Tribute)
It's Dallas' premier Kenny Chesney tribute band, so leave the workweek behind, kick of your shoes and pretend it's summer! Legacy Hall 9-10:30PM (7800 Windrose)
Sunday, March 8th
Manchester Unites vs Manchester City Watch Party
Come see the Manchester Derby from 11:30AM-1:30PM at Holy Grail Pub. Chivas Regal will be in attendance with free tastings and merch. $2 brunch mimosas during the game. (8420 Preston Rd #150)
This One's For the Girls
It's International Women's Day!! Grab your girlfriends and come to Legacy West for all-day happy hour for ladies at Prim & Proper, get your polish touched up for free at Miniluxe, empowerment poetry by typewriter poet Fatima Hirsi and live drawings by kb.illustration, 12-4PM (5905 Legacy Dr)
Spring Break Camps!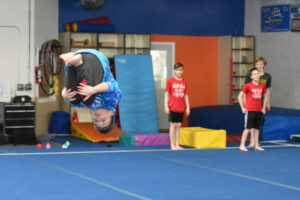 WOGA Gymnastics (Plano)
Ages 3-17 from either 9-Noon or 9-2PM daily
ASI Gymnastics (Allen)
Ages 3-14 from either 8-1PM or 1-6PM (or both!) March 7-11
Sci-Tech Discovery Center (Frisco)
1st Grade thru 8th Grade, 9AM-4PM
Apex Center (McKinney)
Ages 5-12, from 8-5PM with early pick drop-off and late pick-up available and includes a field trip to the Crayola Experience
Heard Museum (McKinney)
Grades K-6th, 9:30AM-12PM, March 10-12
Tom Muehlenbeck Center (Plano)
Ages 7-13, 9AM-1PM daily, includes swim lessons!
North Texas Performing Arts Centers (Plano and Frisco)
9AM-12PM, 1-5PM or a full day
Bricks Bots & Breakers (Plano)
Grades K-5th, 9AM-12PM or 1-4PM
PSA (Plano)
Ages 5-14, 9AM-4PM with before and after care available, and half-day options